over the rainbow living a creative life sunday, october 4, 2015 just do it. well, i didn't mean to take quiet so long of a blogging break. to tell you the truth, it started out with an effort to be less stressed out and avoid turning "would be nice"s into "musts." so i skipped a week, here and there, and enjoyed having the extra time to scrapbook, talk to a friend, or just watch a movie. then i stayed away because i figured "who's reading this anyway?" and "i have nothing to say." the past few weeks, amid a zillion jewish holidays, it was "uh-uh. i have way too much cooking to do. but i've also felt a loss from stepping away--the chance to write and share, the chance to connect with all of you, keeps me back in, so in lieu of finding a fun, creative way to jump back in, i'm just plain ol' doing it. this summer has been about: sesame place!! which was awesome. the jersey shore: beautiful as usual. (also, my kids are huge. when i ask "who wants a snack?" there are now two loud voices shouting "me!") this summer has also been about ice cream and bike rides, birthdays and dinners out, camp plays and backyard barbeques. it was a good one:) and here's to being back in the blogosphere! what has been the best part of your summer? posted by keshet at 7:00 am 65 comments: links to this post sunday, july 26, 2015 today. today is tisha b'av, the saddest day on the jewish calendar. i have written about this day before here and you read more info about it here. to give you the cliff notes version, tisha b'av is the day jews mourn the destruction of the second temple and the tragedies that we have suffered in exile for the past thousands of years. and unfortunately, jewish history involves many, many of those tragedies. tisha b'av is the day where we don't avoid the many frightening and terrible things that happen in the world, but instead face them head-on, and fast and cry. and in an odd way, it makes me proud, as well--proud that after so many years and so much persecution, we are alive and well and making a difference in the world. tomorrow will be a new day. but today--today is a sad one. posted by keshet at 7:30 am 49 comments: links to this post thursday, june 18, 2015 glimpses of life right now lately, i've been trying to break out the big camera and catch some photos. everyday life can be so mundane, but trying to get a shot helps me see my own life with new eyes. like this day, when my ellie was helping feed her brother yogurt (while sneaking in a few spoonfuls for herself, of course!) there was also this pretty summer necklace... this beautiful park in south jersey... and last (but never least)--my every morning cup of coffee. so normal, but such a lovely part of my day. i hope the coffee + blogs breakfast tradition continues for a good long time:) so those are some peeks into our life right now. what's going on in your life today? posted by keshet at 8:00 am 35 comments: links to this post wednesday, june 10, 2015 stitch fix review #2 about a year ago, i decided to try stitch fix for the first time. if you're new to the concept, stitch fix is a service that mails you several clothing items that you get to try on in your own home and decide what to keep and what to send back. there is a $20 styling fee which goes towards any purchase you make, but if you decide not to keep anything, you are out that $20. full disclosure: if you decide to try stitch fix using my referral link, and schedule a fix, i will receive a $25 credit. that being said, this is going to be a very honest review of my experience with stitch fix, and its pros and cons. when i first tried stitch fix, i kept one item--you can see the full post and review here. although i liked the shirt that i kept, i did think that the prices on the items were overall higher than what i would normally spend, so i waited a while before trying the service again. after seeing a ton of fun stitch fix reviews on blogs, i decided to give it another whirl. for me, the funnest part of the service is the element of surprise: opening the box and seeing the pretty colors and patterns inside! each box comes with a personalized note explaining why certain items were chosen... as well as a details on the price of each piece. note: one great aspect of stitch fix is that if you keep all five items, you get an extra 25% off! my first item was the 41 hawthorn abrianna longsleeve knit cardigan ($48) this cardigan was definitely pretty and very summery (not to mention super comfortable) but i get hot easily (i blame the babies--they raised my body temperature!) and don't wear cardigans very often. also, i thought the price was high for a basic item that would probably spend most of its life stuffed into a purse. if i were a cardigan person, though....then i would be in trouble. verdict on this one = sent back! my next two items were the 41 hawthorn rosa tab sleeve v-neck blouse ($48) and the gilli kara printed maxi skirt ($58). now the style card suggested i wear these items together....but i wound up looking larger than i did when nine months pregnant! the top was a gorgeous color but way too large (see the shot below!). something was also up with the sleeves--they were super tight and i could barely get them on. and it was sheer all over, which is a big downside for me since a modest wearing of this top would equal many layers. as for the skirt, (a) it was way too long, and (b) the pattern was ok, but nothing too exciting. and i can't imagine ever paying almost $60 for something that i could basically get at target. verdict on both = sent back! the next piece in my box was the 41 hawthorn jace dot print fit & flare dress ($48) now, this is one where i'm getting a little bit of stitch fix regret looking at the photos! my main issues with this were fit: it felt a little tight and a little short, and for the price, i wanted it to fit perfectly. i also didn't love how the dress looked with a shirt underneath--i think it might look better with a black shell, but it's june and i ain't wearing black on black anytime soon. verdict = sent back my final item was the gilli zuli striped maxi dress ($74) before i discuss this dress, i have a confession to make: i have never, ever worn a maxi dress. as a shorty, it can be hard to find ones that aren't too long, and i've always thought the style overwhelmed me a little bit. while i would have loved this mint striped pattern on a top or skirt, it was just too much for me in a long dress. but it did inspire me to give the maxi dress look a try--i'm searching for a black one that may be more subtle and easier to wear. verdict = sent back! another side note: every stitch fix item comes with a style card giving you inspiration on how to wear the item! thoughts on the pros and cons of stitch fix: now, at first glance, this fix was a total bust--5 items sent, 0 kept. after this, i'm really on the fence about trying again. here are some of the pros and cons of the service for me. pros: breaks you out of your style rut less overwhelming than in-person shopping you can try on items with things you already own can potentially save you money if you stay out of stores last but not least--the fun of getting that box! cons: the chances of 5 items, chosen by someone else, working on me are not all that high the timeline to make a decision can be stressful risk of keeping items just to avoid losing the styling fee major con for me = the prices are much higher than what i would normally spend. which is a big issue if the item is a fashion risk! what do you think--would you try stitch fix again? posted by keshet at 9:00 am 50 comments: links to this post thursday, june 4, 2015 a guest post and some fun links! hello blog friends! today i have a fun guest post, along with some links for you to check out! today i have a fun treat: a guest post from revital, a wife and mom living in israel who blogs at creative mommies and jewish journal (i'm already impressed!) today, revital is here to share some thoughts on motherhood, image, and comparison. ******* if you're a bit like me, you may find yourself wondering from time to time, "how does she manage? how does she do it?" and then start agonizing, which of course leads you in a bee-line to the freezer and the ben & jerry's ice cream waiting patiently for you… as we all know and feel, there are soooo many reasons to feel less anything than another young woman our age: she's so thin (right after giving birth!), her sheitel always looks so perfect, her kids always match and their clothes are always clean, she finds time to pamper herself, she's so good at balancing career & family… today's topic of discussion, however, is: how does she (a young mother with two/three little ones) manage to balance her pursuit of a higher education/extra courses/degrees? many women nowadays complete their higher education before having children. but what about those who don't? or those who earned their ba before kids and pursue their ma with moishie in diapers and suri in pull-ups? so, after my personal experience pursuing a three-month design course in nearby tel aviv, which took up two afternoons and evenings each week, i can confidently tell you that "she didn't/doesn't manage!" my neighbors looked at me, mother of five young boys, in awe and wonder. but it was undeserved. my life and home were a wreck during those three months! even though i hired a babysitter to take care of the kids and do whatever tidying she could in the meantime (haha!), my children and home (i.e.- laundry, dishes & floors) were unable to bear the lack of an ima for only two afternoons and evenings a week! the guilt… oh, the guilt! as any self-respecting jewish mother would, i felt terribly guilty about the whole ordeal and wondered how good of an investment this course really was. (now, half a year later, i can confidently tell you that this course did not lead to any new freelance jobs, pay raises… nada!) so, my conclusion about feeling like you don't match up your neighbor is that it's all a bluff. if you're jealous of her, chances are she's also jealous of you! the grass is always greener on the other side. the main thing is to try to do what you and your husband think is best for your family in the long run, and just let all those thin, fun, put-together, successful, educated neighbors wonder how you manage so nicely! ;) *********** love this, revital! first of all, you had me at five boys. second, i think we all feel this way sometimes--great way to remind us all that we're doing our best, and that everyone's life looks shinier on the outside. on another note, i'm so excited to have my first piece published on kveller--a really interesting jewish parenting/life website. my article is about learning from the duggar scandal as an orthodox jew, and you can heck it out here! finally, there's another round of orthodox women talk up over at ruchi's blog! this round is all about judaism and marriage. check it out here. and that's it for this week! hope you are all having a wonderful and happy week:) posted by keshet at 8:00 am 50 comments: links to this post thursday, may 7, 2015 passover 2015 i'm a bit behind the times, but wanted to record what our passover was like this past year! we started out by savoring the last bits of leavened bread: on passover, we clean our homes and get rid of (dust and dirt) and any leavened bread. which is a fancy word for "flour and water that rises." basically think of all your atkins diet culprits--bread, pizza, crackers, pretzels, etc. and not eating those for eight days (or even keeping them in your house!) we clean on a physical level, but we try to think of it as a spiritual cleansing too. there are so many negative things that clutter up our headspaces--resentment, pettiness, jealousy, insecurity, etc. etc. by focusing on "decluttering" the brain and getting back to the things that really matter, we can lead much more meaningful lives. easier said than done, of course--but life is a work in progress and i have found this mental practice each passover to be so helpful! this year, we spent passover (or pesach in hebrew--that's the term i usually use) we went to my family in ohio for the full holiday. that is over eight full days of family time--and it was super fun! we hit up the columbus zoo: and cosi, a fantastic kids museum! no photos of this one, because moshe was a crazy man and i could hardly keep up with him! there was time with my parents, with old friends, and--critical when you are in ohio--for graeters!! the best part of all was watching my kids get so close with their grandparents and aunt and uncle. it was so sweet! so that was one great pesach for the books. and now to a fresh, and lighter, and more positive rest of the year! posted by keshet at 8:00 am 37 comments: links to this post wednesday, april 22, 2015 just a phase i've found that the most important thing to remember in parenting are these four words: it's just a phase. sometimes tough parenting situations seem like they will last forever--the newborn will always be up every three hours (and be a newborn), you will always be spending hours pumping milk at work, the toddler will always throw himself down to the ground in hysteria when he doesn't get to do something super-fun, like walking unsupervised in a parking lot. but the little-known, often-forgot secret is that it will end. it's just a phase! it may be a veryveryveryvery long phase, but one day, it will be gone. and you may even miss it:) a major example of this in our house has been bath time. when ellie was a little baby, she liked the bath, as you see evidence of below. and then one day ellie decided that bathing was a crime against humanity. she would cry, scream, beg, and when she got older, claim to have to poop to get out of baths. true confession: the only way i could get her to actually get in the bath was to threaten her with a shower (oh the horrors). now this was a bit of a longer phase. to be precise, it lasted for about a year and a half. a very, very long year and a half. and then, one day over passover break two weeks ago, we were in a bookstore and came across this: we are big fans of the pigeon books, so i picked this one off the shelf to read to ellie. the book is about a pigeon who hates baths and eventually (spoiler alert) takes one anyway and loves it! ellie came home after reading the book and announced "i love baths!" my husband gave her one that night...and she loved it. now, two weeks later, she asks me almost every day if she can take a bath today. and just like that....the phase is over (i hope, knock on wood, pooh pooh pooh!!!!!!). it was a tough go--bath time was something i dreaded, and it would frequently test my self-control, patience, and all-around parenting skills. but now we've moved into a new chapter, and it's awesome. ps--except that now ellie screams when i take her out of the bath. (just. a. phase.) pps--see photo below. thankfully that was a very short phase. posted by keshet at 9:00 am 55 comments: links to this post older posts home subscribe to: posts (atom) blog archive ▼  2015 (13) ▼  october (1) just do it. ►  july (1) ►  june (3) ►  may (1) ►  april (1) ►  march (2) ►  february (2) ►  january (2) ►  2014 (42) ►  december (4) ►  november (3) ►  october (4) ►  september (4) ►  august (3) ►  july (3) ►  june (3) ►  may (4) ►  april (1) ►  march (4) ►  february (4) ►  january (5) ►  2013 (64) ►  december (6) ►  november (7) ►  october (8) ►  september (6) ►  august (6) ►  july (3) ►  june (7) ►  may (3) ►  april (5) ►  march (4) ►  february (4) ►  january (5) ►  2012 (90) ►  december (7) ►  november (7) ►  october (5) ►  september (7) ►  august (8) ►  july (7) ►  june (8) ►  may (8) ►  april (8) ►  march (9) ►  february (7) ►  january (9) ►  2011 (120) ►  december (7) ►  november (9) ►  october (8) ►  september (10) ►  august (14) ►  july (11) ►  june (12) ►  may (9) ►  april (10) ►  march (12) ►  february (8) ►  january (10) ►  2010 (115) ►  december (12) ►  november (11) ►  october (10) ►  september (10) ►  august (11) ►  july (8) ►  june (8) ►  may (9) ►  april (8) ►  march (8) ►  february (7) ►  january (13) ►  2009 (29) ►  december (13) ►  november (9) ►  october (3) ►  september (3) ►  august (1)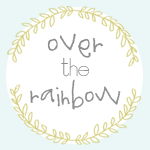 designed by: the fairy blogmother header image photo credit: alexis hardy powered by blogger.
Here you find all texts from your page as Google (googlebot) and others search engines seen it.